Featured Jutsu
Chidori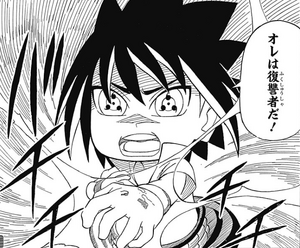 Chidori (千鳥, Chidori, Literally meaning: "One Thousand Birds") is a high-level lightning release technique that channels a large amount of lightning chakra to the user's hand. The high concentration of electricity produces a sound reminiscent of many birds chirping, hence the name. Once it is completed, the user charges forward and thrusts the Chidori to the target.
Featured Character
Sasuke Uchiha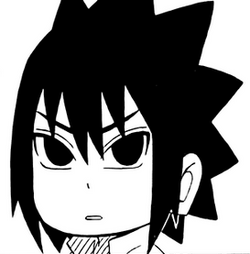 Sasuke Uchiha (うちはサスケ, Uchiha Sasuke) is a missing-nin from Konohagakure and the main protagonist of the series. He is also the leader of Taka, which consists of Suigetsu Hōzuki, Karin, and Jūgo.
Narutopedia

Community content is available under
CC-BY-SA
unless otherwise noted.